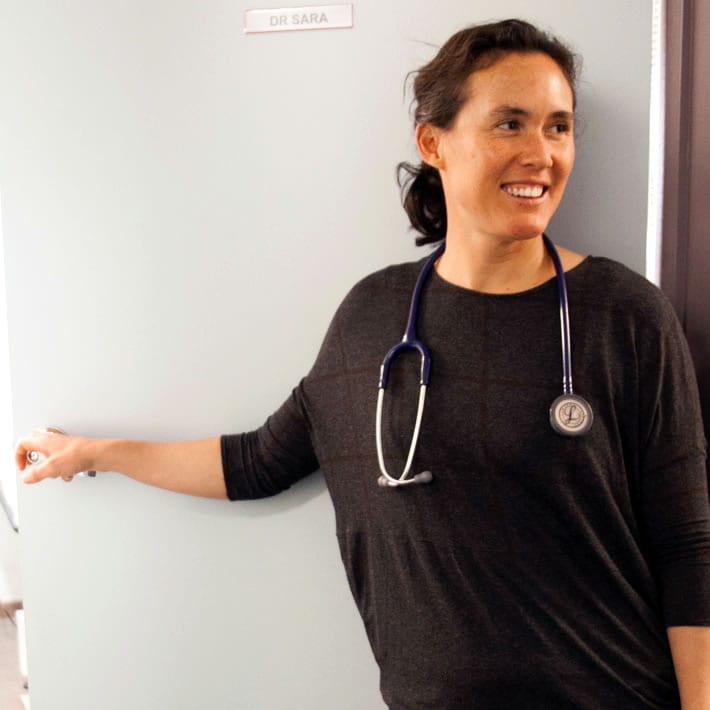 Congratulations Dr Sara!
CHIRF and MIAC warmly congratulate our very own Dr Sara Renwick-Lau on winning a Herald and Weekly Times- Harvey Norman Shine Award. Six awards were given over a range of categories.
Dedication: East Gippsland doctor Sara Renwick-Lau is the winner of the 2017 Shine Award for Dedication. Sara has dedicated her time and energy to help save Mallacoota's medical centre.
The Shine Awards highlight the contribution and achievements of women across rural and regional Australia in six categories — Courage, Grace, Dedication, Belief, Passion and Spirit.
The awards are proudly presented by The Weekly Times in partnership with Harvey Norman.
We have worked closely with Dr Sara for well over a year and more significantly since the community meeting that exposed the real issues that a remote rural GP faces trying to keep the community serviced. Over that period we have planned lobbied and pleaded to find more Doctors. Dr Sara has built around her a small group of dedicated community members with significant skills to help in the community's hour of need.
Now the envy of much of the medical fraternity for her grit and determination to succeed it was obvious at the major medical conferences this year that Dr Search/CHIRF attended with her that not only had Dr Sara commanded much respect amongst her peers for her work she was very well regarded as a remote area GP. One of that special breed of Drs that work very remotely and have to call on many skills that urban and not so urban Doctors are never called on to exercise, or can send their patients nearby to an emergency Department.
We are very proud of Dr Sara, what she has achieved and look forward to working with her for a while yet as we fill the gaps in primary health care in Mallacoota.
Robin Bryant on behalf of CHIRF and MIAC
Note The other winners include South Gippsland farmers Sally Ruljancich and Amelia Bright; East Gippsland doctor Sara Renwick-Lau; Meeniyan garlic growers and festival creators Kirsten and Felicity Jones; Meg's Children Charity founder Trish Ryan of Bowna; and Northern Tablelands cattlewoman Sue Francis
PHOTO Dr Sara at the RACGP 17 Conference Sydney with Assoc/Prof Dr Brad Murphy a senior RACGP Committee Member. "Where is Dr Sara I want my photo with her, Dr Brad told me"