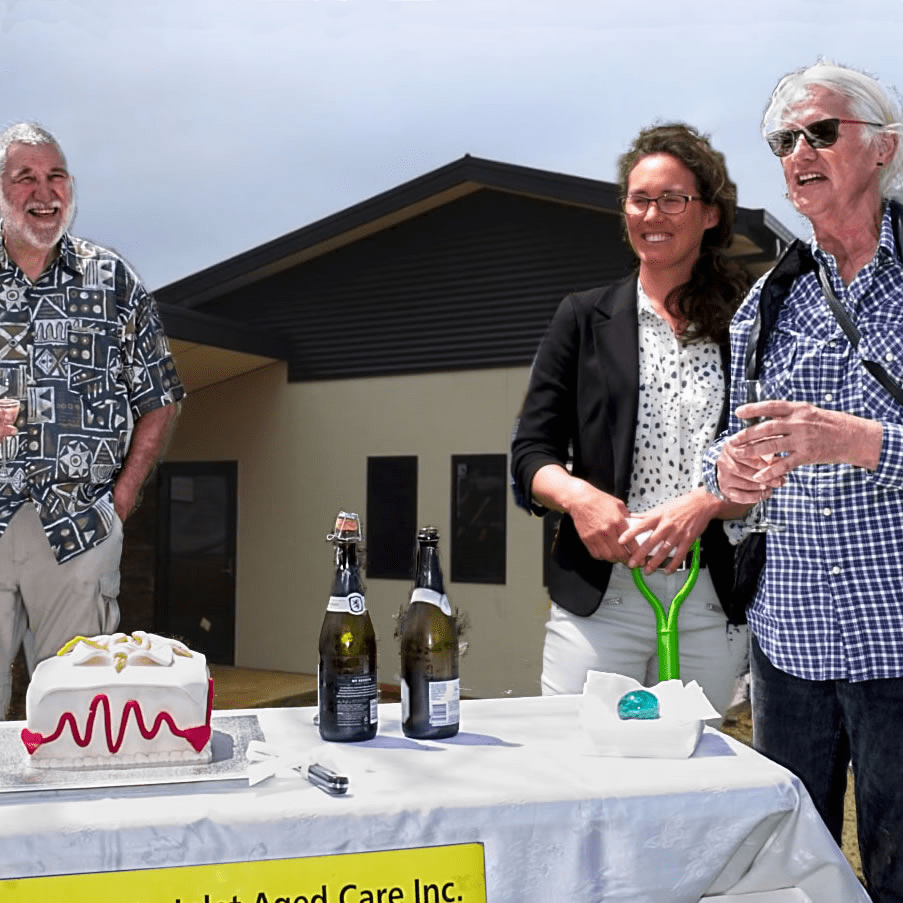 5 June 2019: The Mallacoota Medical Centre MIAC-CHIRF consortium is delighted to announce the Gippsland Primary Health Network (GPHN) has agreed to fund CHIRFs extended health program under its new Medical Centre for another two years. The grant is worth some $85,000 for the next three years.
This adds to the $330,000 received from the Federal Government and $136,000 from the Foundation for Rural & Regional Renewal.
"The CHIRF, MIAC, Mallacoota Medical Centre consortium is on the cusp of a new era of medical treatment for the Mallacoota district," MIAC's President, Etienne van der Merwe, said.
CHIRF president, Robin Bryant said the team worked diligently to prove a small community can "do it" against the odds with their ability to network, enhance aged care services, find a doctor against all odds and build support at important levels within government.
As part of the consortium, which aims to provide Aged Care services lacking to Mallacoota, as well as work towards residential aged care in Mallacoota, CHIRF and Mallamed implemented popular Teen clinic and chronic disease programs.
While Teen clinic provides vital health checks for youth, rehabilitation programs run by the team including Dr Sara Renwick-Lau, Allied Health Assistant Emma Anthony and Nurses Maddie Sands, Carla de la Rue and Helen Bryan, will be expanded and deliver even more services, to both Teens and people requiring Physical Rehabilitation following hospital stays.
This month also marked a successful first year for Dr Mubasher Sherazi's as local GP the Mallacoota Community's Doctor Search program commenced just three years ago. His arrival as registrar ( a Dr working towards specialist GP Fellowship) supported by the Remote Vocational Training Scheme (RVTS), is testament to a community-led search for an additional GP.
As part of this funding, CHIRF is funding a staff skills improvement program. Dr Sara Renwick-Lau has a keen focus on these two programs which complement programs run by MDHSS and fill a huge gap in health services in Mallacoota.
With the New Medical Centre built on MIAC property in Maurice Ave, Mallacoota, close to finishing the fit-out, the consortium anticipates it will be available for use by mid to end June 2019. MIAC now has a secure income from both the new medical centre rental over a 3-year lease and a guaranteed income from the residence when occupied
The building includes an enhanced back-up generator, 56 solar cells and modern equipment supplied by the community through CHIRF. This all remains community property. The last pieces of equipment for patients' comfort and for the treatment room have just been purchased, thanks to a donation from a valued member of the community.
This new medical centre, is planned to be the core of the Croajingalong Lodge for Residential Aged Care in Mallacoota. Current plans are for high care palliative Care and Respite beds to be built as an extension to the new medical centre, on the site of the old Medical Centre buildings.