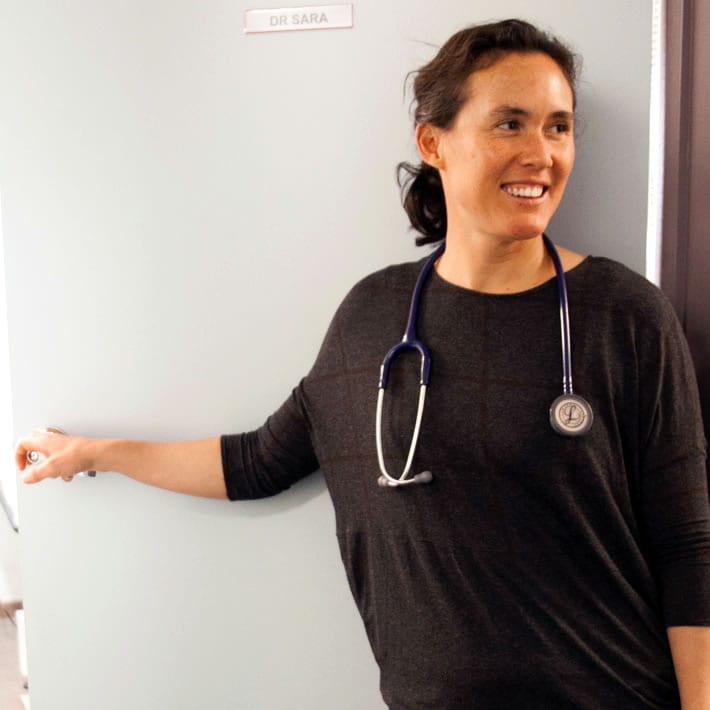 6 August 2019: Following a successful pilot program the Mallacoota Medical Centre is pleased to be able to offer the Mallacoota Cardio-Pulmonary Rehabilitation Service.
Cardio-Pulmonary Rehabilitation is a program designed to assist people in achieving their best heart and lung health. It is essentially an education and exercise program specifically tailored for those with heart or lung problems. Cardio-Pulmonary Rehabilitation has been proven to reduce symptoms, increase quality of life, improve confidence and reduce the number of hospital admissions.
The Mallacoota Cardio-Pulmonary Rehabilitation Service utilises a team of health professionals which include a general practitioner, registered nurse, allied health assistant (exercise specialist) and/or physiotherapist , occupational therapist, psychologist/mental health worker, pharmacist, dietician and paramedic. Through careful assessment, goal setting and a tailored education program participants are provided with the knowledge and empowerment to better self-manage their health condition.
Prior to the commencement of the Mallacoota Service, the closest cardio-pulmonary programs were in Pambula and Bairnsdale.
The Mallacoota Cardio-Pulmonary Rehabilitation program is coordinated by Emma Anthony (Allied Health Assistant) and Madeline Sands (Registered Nurse), who have received specific training, and is run under the auspice of Dr Sara Renwick-Lau. Presenters include Jo Heman (Mental Health worker), Lynette Preston (Occupational Therapist) and Sandra Tozer (Mallacoota Paramedic (PCSC), with ongoing invitations for the involvement of Allied Health staff at the Mallacoota District Health and Support Service.
Access to the Service is via referral from hospitals (after an admission for a heart or lung problem), from your GP or Specialist. There is a small cost of $40 for the initial comprehensive assessment performed by Emma and Madeline and $30 for participation in the 9 week course.
HOME BASED EXERCISE PROGRAMS FOR PATIENTS WITH COMPLEX NEEDS
Emma Anthony (Allied Health Assistant and exercise specialist) is providing home based exercise programs to assist those patients with complex health care needs or disability.
It can be difficult to stay motivated to keep moving and exercising – and staying motivated and confident while also managing other health issues can be an additional challenge. The Home Exercise Program has enabled patients with disability or other health problems, the chance for individualised support to reach their activity goals. This in turn can decrease their need for medications, doctor visits and hospital admissions.
This program sits outside any traditional, previously held health funding streams and is an innovative way of providing ongoing continuity of care to those patients who will most benefit.
"POINT-OF-CARE" TESTING
Coaguchek – Warfarin level testing.
For those patients who need to take warfarin to prevent blood clots, getting an INR blood test every two to six weeks can be time consuming, costly and uncomfortable. The Coagucheck can provide INR results instantly with a finger prick test. This equipment is owned by the Mallacoota community and allows the Mallacoota Medical Centre to provide this service free of charge.
Ultrasound
Ultrasound is fast, safe and effective way to diagnose soft-tissue injuries, lumps and bumps, abscesses, collections, early pregnancy and complications. It is also helpful for accessing blood vessels for taking blood or placing an intravenous cannula as well as for draining abscesses or joint swellings.
Following the purchase of the Ultrasound Machine and some upskilling, the Mallacoota Medical Centre is able to offer a limited Ultrasound service which can provide a means of treatment, reassurance and diagnosis that was not previously possible in Mallacoota. This can decrease the amount of travel for patients. However, in many cases patients will still be required to attend a radiology facility (Eg South East Radiology in Merimbula) for a formal ultrasound scan.
There is no additional fee for this service.
A note from Dr Sarah Renwick-Lau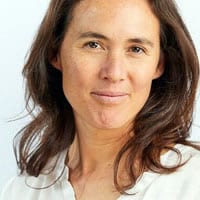 The commencement of Mental Health Services, Teen Clinic, Cardio-pulmonary Rehabilitation Service and Home Based Exercise programs, Ultrasound, INR "point-of-care" testing services have all been made possible via the hard work and dedication of our new and not-so-new local and visiting health professionals, the support of government and non-government grant funding and local philanthropic organisations and individuals and the focussed efforts of the Mallacoota Community Infrastructure and Resilience Fund (CHIRF).
The founding funding partners for these programs include –
THE FOUNDATION FOR RURAL AND REGIONAL RENEWAL www.frrr.org.au
THE GIPPSLAND PRIMARY HEALTH NETWORK www.gphn.org.au
THE MALLACOOTA FUNDRAISING GROUP with proceeds from their annual calendar (Mariska mob 0418 138 468)
LOCAL INDIVIDUAL PHILANTHROPY (donations) 
This funding has been sought and administered by CHIRF with the clinical oversight and management of the Mallacoota Medical Centre, with the aim to increase services in areas where these have not been provided in Mallacoota in the past and in the areas that the community and funders has indicated a need. The addition of other qualified health professionals to the Medical Centre staff has been essential for our ability to run the nurse-led clinics/rehab and our mental health service in particular and has led to our ability to commence these services. Our ongoing work involves maintaining sources of funding for continuation of these services.
These additional services and staff have been able to improve the sustainability of the Medical Centre and along with Mallacoota Inlet Aged Care's amazing new Medical Centre building we can hopefully ensure a continuation of all these services for decades to come.
Three years ago, keeping doors of the Medical Centre open seemed like an impossible task. With the shared vision of many organisations and individuals for maintaining and increasing health and medical services (and lots of hard work) we can build on where we are now, to create and attract funding for a sustainable 24 hour Nurse-triage After Hours model and a 24 hour Residential nursing facility.
For coming weeks… a review of more services available at the Mallacoota Medical Centre
CO-ORDINATION OF HEALTH CARE TEAMS AND COMPLEX HEALTH CARE NEEDS
TELEMEDICINE – SUPPORT FOR ACCESS TO DISTANT SPECIALIST SERVICES
VISITING CARDIOLOGY CLINIC
PREVENTATIVE HEALTH CARE IN ALL PARTS OF THE LIFE-CYCLE ; and
SPECIALISED SKIN CANCER DIAGNOSIS AND TREATMENT